Supercomputer Simulations of Merging Galaxies:
Mergers, Starbursts, and Galaxy Evolution

Observations of Colliding Galaxies:
Snapshots in Time
Problem: Galaxy collisions take hundreds of millions or even billions of years to occur -- we can't watch a collision happen.
When we observe interacting galaxies we see fragmented, differing pieces of a larger evolutionary process.
(images courtesy John Hibbard, National Radio Astronomy Observatory)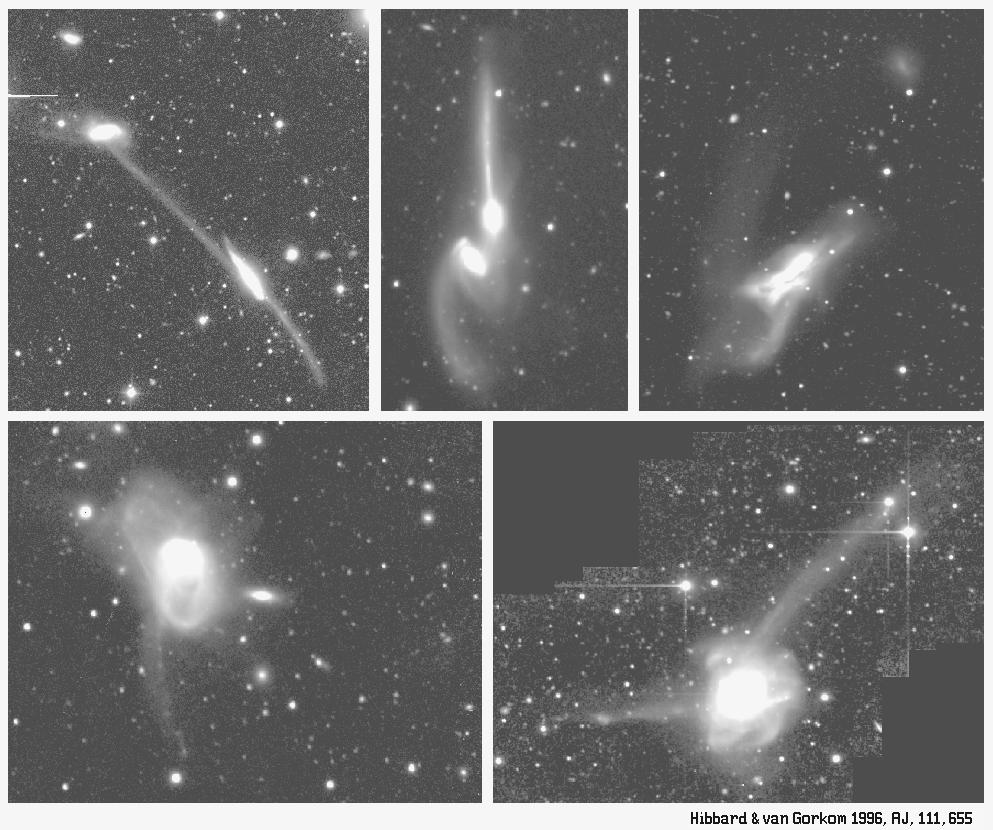 We want to understand how these "snapshots" relate, and explore galaxy collisions in an evolutionary context.
What happens when galaxies collide?
How do interactions trigger starburst activity?
Can mergers make elliptical galaxies?
What about smaller accretion events?